Happy Monday!
If you can\'t tell I\'m pretty excited (and a little nervous) to announce the launch of my Etsy store this week. For those of you who didn\'t know, I dabble a little bit in some art techniques and have decided to put my designs to good use as greeting cards.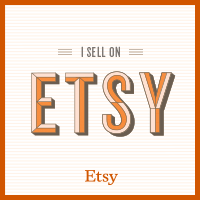 So, to celebrate I thought I would do a giveaway!
What am I giving away? 
Well, I\'d like one lucky reader to get two of my designs printed on greeting cards. These beauties are red and white on white, smooth card stock and professionally printed! The interiors are blank so you can write your friend, grandmother, or mother-in-law a nice, long note. Did I mention that they include two white envelopes?
AND
One design painted in acrylic on canvas. The mint green, silver and black Mehndi-inspired design is on a 6 x 6 \" canvas. This is an original piece of artwork (not a reproduction) and ready to hang in your home as is or frame.
All you have to do is enter via the Rafflecopter widget below and leave a comment on this blog post telling me what you plan to do this summer. (A bonus entry if you want to follow the ajennda on Twitter.) The winner will be notified via e-mail.